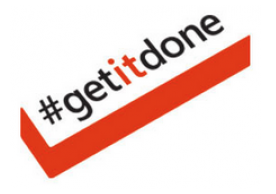 Microsoft is giving away three once-in-a-lifetime trips that you can check off your bucket list!
From now until November 21, show Microsoft how you #GetItDone in their new Facebook contest. You and a friend could win a trip of a lifetime to one of the most happening cities in the country, lots of Microsoft swag, and of course, your office in a cloud with over fifty Office 365 winners. 
These days, the world is your office! Depending on the day of the week or hour of the day, "office" can mean a cubicle, an armchair in your living room, a bustling coffee shop, the hotel lobby at a social media conference, a library, and anywhere in between.
We're busier than ever (especially with the holidaze on the horizon), so get it all done on your own terms with Microsoft Office 365. It's streamlined and in sync in the Cloud, giving you the flexibility to do things where and when you want.
Disclosure / Disclaimer: No monetary compensation was obtained for this post. I received this information as well as entry in a contest for sharing this information from One2One Network. The opinions expressed here are mine and may differ from yours.  I am disclosing this in accordance with the Federal Trade Commision's 16 CFR, Part 255:  "Guides concerning the use of Endorsements and Testimonials in Advertising.