I love cereal. My kids love cereal. We all love cereal! 🙂 The best thing about cereal is, you don't just have to have it for breakfast. It such a versatile food.
With Daylight Savings just around the corner, Post Honey Bunches of Oats wants to make sure America keeps moving and stays…
February is Heart Health Month, and Post Shredded Wheat, a cereal recommended by 9 out of 10 doctors to help maintain a healthy heart, is working to make heart health a little more fun, and more delicious!   One of the easiest ways to help prevent heart disease is through…
 I had the pleasure of reviewing I Caught Santa back in 2011 and they are back! 
My kids still talk about the video to this day.
 Giveaway time!
How would you like to win your very own The Santa Video? Enter below and you could be…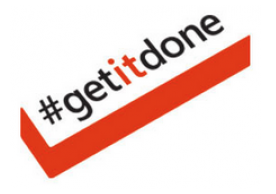 Microsoft is giving away three once-in-a-lifetime trips that you can check off your bucket list!
From now until November 21, show Microsoft how you #GetItDone in their new Facebook contest. You and a friend could win a trip of a lifetime to one of the most happening cities in the country, lots of Microsoft swag, and…